Segmental dynamics and glass transition behavior of polymer nanocomposites
We try to understand glass transition and segmental dynamics of polymer chains under nanoconfinement; one dimensionally (1D) in polymer/clay intercalated nanocomposites, two dimensionally (2D) in polymer/mesoporous silica nanocomposites, and due to random nanoconfinement in dynamically asymmetric miscible polymer blends.


in collaboration with:
College of Engineering, University of Tehran, Iran
Iran Polymer and Petrochemical Institute, Tehran, Iran
Leibniz Institute of Polymer Research Dresden, Dresden, Germany
University of Waterloo, Canada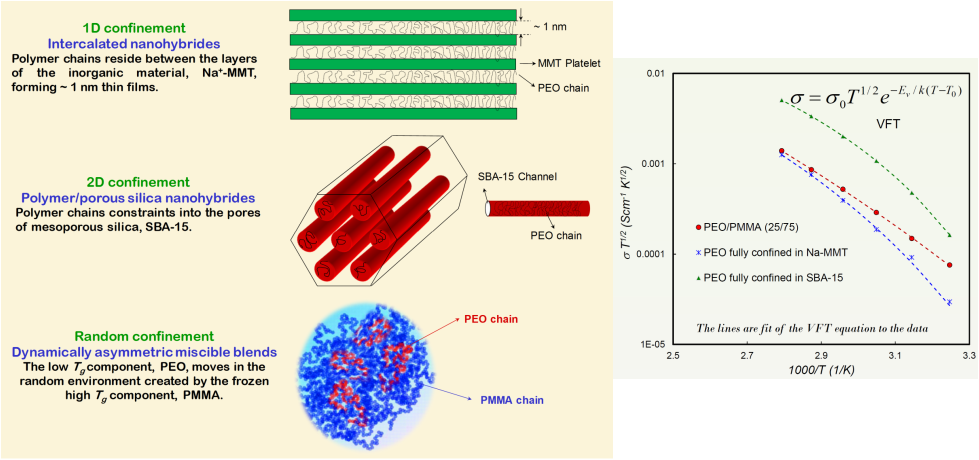 Complex coacervation and Structure-Property Relationship (SPR) investigations in bio-nanocomposites (Biohybrid materials)
In recent years, new classes of advanced materials have been developed through the assembly of biomacromolecules with nanosized inorganic solids. These nanostructured biohybrids show improved properties, which can be tuned by both selecting the appropriate constituents as well as controlling the procedures by which these are brought together.
To obtain engineered and functional bionanocomposites, in these projects, we try to understand the fundamental aspects of the structural evolution of biopolymers in the presence of nanomaterials, e.g. nanoclay, carbon nanotube and graphene.

in collaboration with:
Department of Health Sciences and Technology (D-HEST), ETHZ, Zurich, Switzerland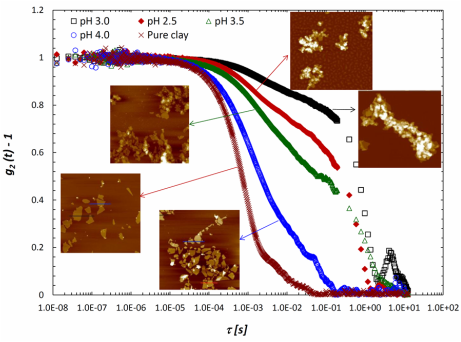 ---


Water expandable polymer nanocomposites

Expandable polystyrene (EPS), polystyrene beads containing a blowing agent for foaming, is an important industrial commodity with applications in energy-saving building and secure, economic packaging. EPS beads are synthesized through suspension polymerization of styrene. Usually, pentane isomer mixture, a volatile organic compound (VOC), is used as the blowing agent. This makes the EPS beads highly flammable and releases a huge amount of VOC into the environment during the expansion and molding of EPS beads.

To avoid the flammable blowing agents, the concept of water expandable polystyrene (WEPS), in which water are used as a blowing agent, have been proposed. Besides efforts trying to introduce water as blowing agent into polystyrene, we concerned on synthesis of new generation of WEPS using natural hydrophilic nanopolymers along with nanoclay.

in collaboration with:
Georgia Institute of Technology (Georgia Tech), Atlanta, GA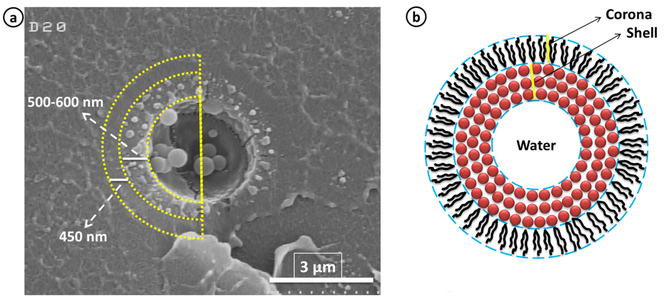 N. Nikfarjam, N. Taheri Qazvini, Y. Deng, "Crosslinked Starch Nanoparticles Stabilized Pickering Emulsion Polymerization of Styrene in w/o/w System", Colloid and Polymer Science, in press (2013).
Glass transition and jamming in living cellular systemsin collaboration with:School of Public Health, Harvard University, Boston, MA
more information at:
http://www.hsph.harvard.edu/fredberglab/index.html
M. Sadati, N. Taheri Qazvini, R. Krishnan, C. Y. Park, J. J. Fredberg, "Collective Migration and Cell Jamming",
Differentiation
,
86
, 121-125 (2013).